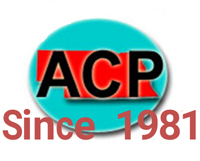 ANNUAL MEMBERSHIP MEETING MINUTES
OCTOBER 26, 2017
KEARNEY, NE
I. Call to Order  
President Coni Meyer called the annual meeting to order at 12:30 pm. 
II. Approval of Agenda
Pam Mann made a motion to approve the agenda.  Vickie Prillaman seconded. Motion carried. 
III. Cheryl Montgomery made a motion to approve the Minutes from the October 25, 2016 annual membership meeting.  A second was made by Rene Ferdinand. Motion carried.
IV. Treasurer's Report
Coni Meyer reported that the balance in all accounts is $8,988.89.
V. Committee Reports – No Reports due to joint meeting of Stakeholder's Conference.
VI. Election of Board of Directors and Officers
A list of changes to the Board was noted along with an introduction of officers.  These are as follows: 
Coni Meyer, Kristin Larsen, May Schutt, Dian Wagoner, Vickie Prillaman, Bob Davis, Mike Munn, Pam Mann, Linda Kallhoff, Rene Ferdinand, Karen Kolb, Tim Kolb, Marilyn Carper, Cheryl Montgomery, Carrie Kramer, Jackie Bauersachs, Tammy Hinrichs, Leslie Bishop Hartung and Colby Coash.
Also included in the slate were officers for 2017-2018:
President –Coni Meyer
Vice President – Kristin Larsen
Treasurer – Mike Munn
Secretary – Kal Lausterer
A motion from the floor was made and seconded to accept the slate as presented. Motion carried.
VII. Appointment of the Nominating Committee
Vickie presented a slate of individuals to serve as the nominating committee for 2018: Vickie Prillaman, Teri Martin, Kristin Larsen, Marilyn Carper. After discussion, a motion was made from the floor and seconded to approve of the slate as presented.  Motion carried. 
VIII. Old Business
Coni presided over a discussion of dues. A motion was made and seconded to keep the annual dues at $15.00.  Motion carried.
IX. New Business
Coni informed the group that a strategic planning meeting was held on the afternoon of October 25th with mission and goal discussion.  Mr. Don Fritz, the facilitator for the meeting will be providing the board with a summary of this meeting. 
X. Presentation of ACP Awards for 2017
Pam Mann presented the awards for
OUTSTANDING SUPPORT PERSONS–Sharon Teets and Danielle McClurg
OUTSTANDING COLLEAGUE – Sarah Potts
The meeting was adjourned at 12:55 pm. 
Submitted by
Kal Lausterer
Secretary
---