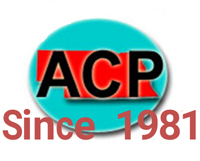 BOARD MEETING MINUTES
August 25, 2017
Lincoln, NE
(Via Conference Call)
Present:† Carla Lasley, Coni Meyer, Cheryl Montgomery, Rene Ferdinand, Pam Mann, Tim Kolb, Karen Kolb, Bob Davis, Vickie Prillaman, Kristin Larsen, Mary Schutt, Dian Wagner, Kal Lausterer
I.† †††Call to Order
President Carla Lasley called the meeting to order.
II.††† Meeting Minutes
Minutes from the April 28, 2017 Board meeting had been emailed to members prior to the meeting.† These were reviewed and approved.† ††††††††
III.†† Treasurer Report
Carla noted that Mike was unable to join us due to health issues.† Bob offered to help if necessary and Carla noted she would check with Mike and notify Bob if needed.† Mike had noted that the balance in our account was $9,177.00.† †
IV.††† Committee Reports
A.† Conference/Education Committee
Coni and Carla up-dated members on this yearís fall conference, which will take place on October 26th and 27th at the Kearney Holiday Inn.† †Work continues on coordinating the conference details with NASP, ARC, APSE, etc.† There will be some corporate sponsors assisting with the costs of the conference.† We have 80 rooms blocked for attendees.† Coni will follow-up on the number of rooms blocked or available. Marketing the conference to agency staff and colleagues is very important.† Hospitality suite will be same for now with a donation jar for non ACP members to contribute.† Mary noted that we have spent approximately $550 to $600 in the past for beverages.† We will probably purchase breakfast snacks similar to last year to hold down costs.†
Awards will be presented during the noon lunch hour.† NASP will also be giving out some awards.† It was noted that the Executive Director of the ARC has recently resigned so it isnít sure if the ARC will need time for awards.† It was recommended that decals be used similar to past years to designate ACP Board members.† Carla informed the board she has accepted another position with Vocational Rehabilitation and will most likey start her new position mid-September. She intends to remain active with ACP unless her new employer would feel otherwise.††
B.† Publication Committee
Cheryl noted that our web master, Jason, typically bills us for an entire year.† Bob indicated he could check with Mike to see if we received a bill for the past year to manage the website.† She is checking with Jason about some logistics on our links, etc.†
C.† Legislative Committee
Tim spoke about a program which has sustained 2.3 % cuts which was already underfunded by the State. †There is a possibility the ACLU may litigate the State because of cuts to funding.
Rene Ferdinand noted that NASP will try to secure another deficit appropriation for lost funds from March through June.† This is happening at the same time that the Governor is looking at possible cuts to funding and the State of Nebraska has had revenue shortfalls.† As such, it is not sure how this will evolve.† He noted this may be a good time to ask state senators to come to agencies to tour or visit.†
D.† Recognition Committee
Pam noted she will put out a notice for people to submit nominations for awards at the fall conference.†
Carla discussed whether our board wants to provide some recognition to long time ACP Board member Jan Swedberg, who has now resigned from the board.† There is a clock available similar to what was given to Bruce Cudly and Mike Mischnick.† Pam will check with Jan to see if she might be available to attend the fall conference or she will work on presenting the award to her at another date/time.†
E.† Nomination Committee
†
Vickie provided an up-date on board terms ending.† Those persons have been contacted and all are willing to stay on the board.† Vickie noted we will need to replace Jan Swedberg and Bill Lewis.† Names were suggested and members will follow up accordingly.† Vickie noted that the officers can remain the same if Carla is able to remain on the board and continues as President for one more year, then Coni would be Vice President, Mike remain as Treasurer and Kal as Secretary.† †
F. †Executive Committee (no report)
G.† Finance/Fiscal Committee
It was noted that the Fiscal Committee will need to meet prior to the Fall Rally.
H.† By-Laws Committee
Members agreed this could be an item of discussion at our strategic planning meeting with Don Fritz.
V. †Old Business - none†††††
VI. New Business
Members spent time discussing the strategic planning meeting, which will occur at our next board meeting on Wednesday, October 25th, from 1:00 pm to 5:00 pm.† Don Fritz will help to facilitate this meeting.†
Next Meeting:† We will plan to meet at 1:00 pm in Kearney at the Holiday Inn on October 25th, the day before the conference.† †††
Submitted by,
Kal Lausterer
Secretary
---