| | |
| --- | --- |
| | The Association of Community Professionals |
Presents the 2020 Fall Virtual Conference!


TWO SESSIONS WEDNESDAY OCT 14TH 2020
10 AM – 12 PM or 2PM – 4PM
Virtual conference offered over Zoom. Link will be provided at time of registration.
Join us for the Annual Meeting between sessions, starting at 12:30 PM via Zoom.
About The Presentation





Keynote Speaker: Linda Kallhoff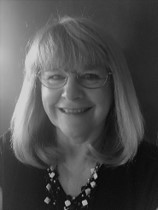 ARE WE THERE YET? A Map & Tools for the Journey to & through Community Life

The Network/Relationship Map: An individual GPS Coordinate
*What is it? *Why does it matter to me & people I support?


How Do I use the Network/Relationship Map to Help people I support enhance their inclusion in daily community life? What does this have to do with the HCBS "Final Rule"? .


About Linda Kallhoff, Keynote Speaker





Linda received her Bachelor of Arts Degree in Medical Social Services from Mount Marty College in Yankton, South Dakota. Linda served as the Social Services Director for Saint Anthony's Hospital in O'Neill, Nebraska, where she developed the hospital's first Social Service Department. She served in a Social Services position with Region IV Office of Developmental Disabilities, where she coordinated agency, medical, and other generic services for individuals using Region IV as their service provider. Linda went on to serve Region IV/NorthStar as an Area Director in their O'Neill, Bloomfield, Fremont, and Columbus area programs for 35 years. She focused her leadership efforts on transitioning from congregate, segregated services to community-based services designed around each customer's goals, preferences, and support needs. In addition to area program administration, Linda developed curriculum and taught Person-Centered thinking and practices to all new NorthStar employees throughout the 22 counties of northeast Nebraska. During her career in the Intellectual Disabilities field, she served on boards for the Nebraska Association of Community Professionals (ACP), Nebraska Association of Persons Supporting Employment First (APSE), and Region IV Developmental Disabilities Council. Linda has presented on Person Centered issues to statewide conferences through ACP, APSE, Nebraska People First, American Association of Intellectual and Developmental Disabilities, and at transition conferences for students who use Special Education Services through their local school districts.

Linda served as the first Education & Outreach Coordinator for the Nebraska Supreme Court's Office of Public Guardian (OPG) which came in to being in 2014. Linda coordinated statewide Guardianship Education classes for 1300 - 1500 new private guardians annually. She developed the Court Visitor program designed to help determine eligibility for public guardianship. Linda also developed, with Nebraska colleges & universities, an internship program to support the work of the OPG & Associate Public Guardians across the state. Linda served as the OPG representative on the Lancaster County Homelessness Coalition, & the New Americans Task force.

Linda currently serves as the Program Coordinator for the Larksong Writer's Place (LWP). LWP is a place and a way for writers of all stages and interests to write not only to their hearts' content, but to changing the world by writing, and sharing, and believing it all matters.
This conference meets the criteria for an approved continuing education program for Mental Health Practitioners and Social Workers.
Please fill out the online registration form to attend the 2020 Fall Virtual Conference
Cancellation/Substitution Policy: If you are unable to attend this conference as scheduled, you may send a substitute. Sorry no cash refunds.
For more information regarding this conference, membership in ACP or if, because of a disability, auxiliary aids, dietary needs or reasonable accommodations are needed to fully participate in this conference, please contact contact Kylie Joyce at 308-784-4222 or scds.kylie@gmail.com..
---